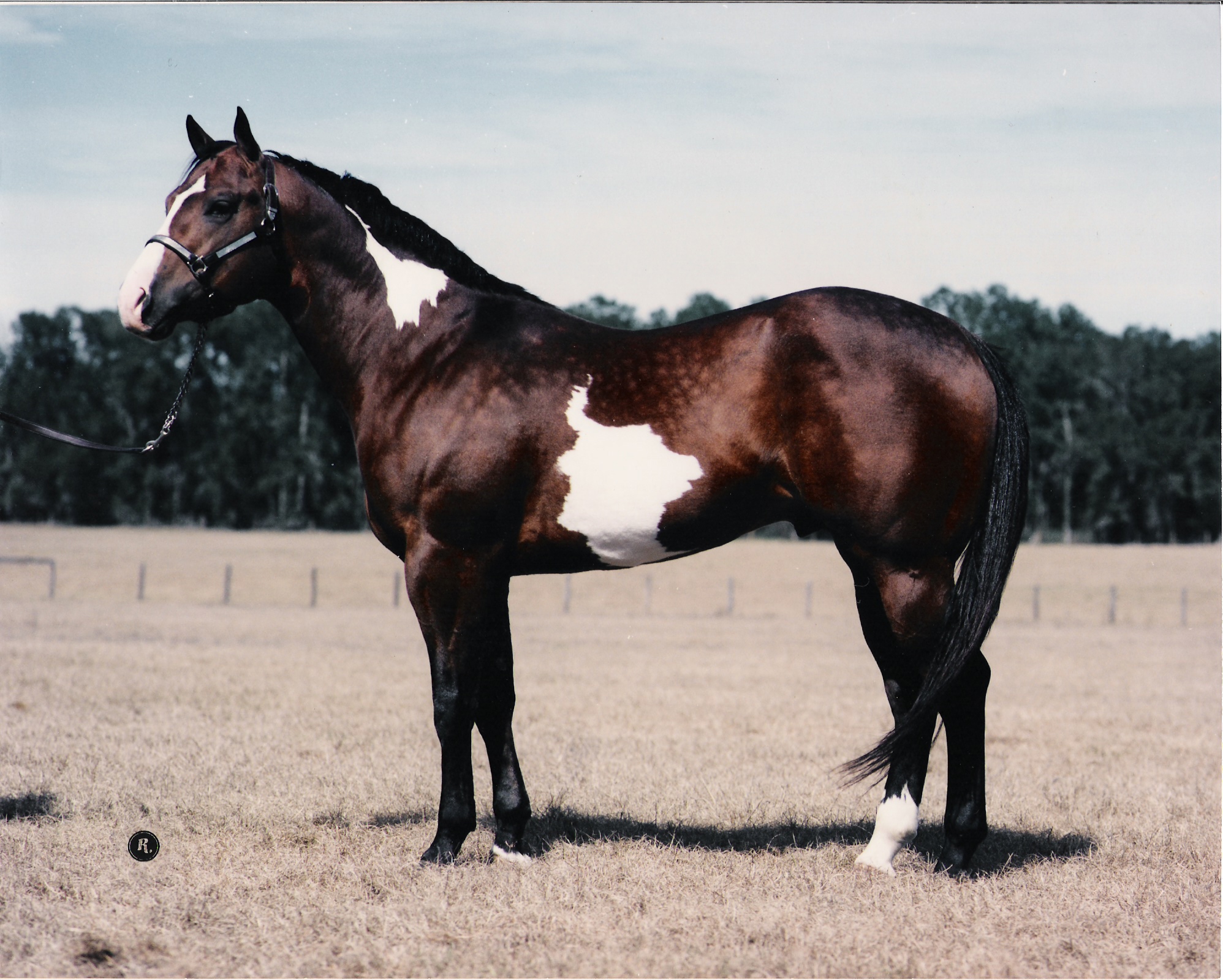 SRLEONARD STAR
1988 Bay Overo
(reference sire only-deceased)
Leonard had a sucessful show career in Halter.  He earned a ROM in Halter and several
Grand and Reserve Grand Championships.  Leonard produced 68 foals, 11 of those have a
show record and 1 with a race record to date.
A few outstanding foals are:
IMA TWO FANCY-136 Halter points earning her a Superior Halter award
SKIP THE SCOTCH- 19 open Halter points w/Open Halter ROM, 10 AM Halter points w/ AM Halter ROM
TOO SWEET TO BEAT- This mare has over 600 points in multiple events.  She has earned
several Superior awards, a Youth Versatility award, and a Youth Championship.
Leonard's last foal arrived in 2005 and is now beginning his under saddle career.  We are
also looking forward to showing our 2002 stallion, Barefut Ruckus Raider, from Leonard
later this year.

SRLeonard Star's Pedigree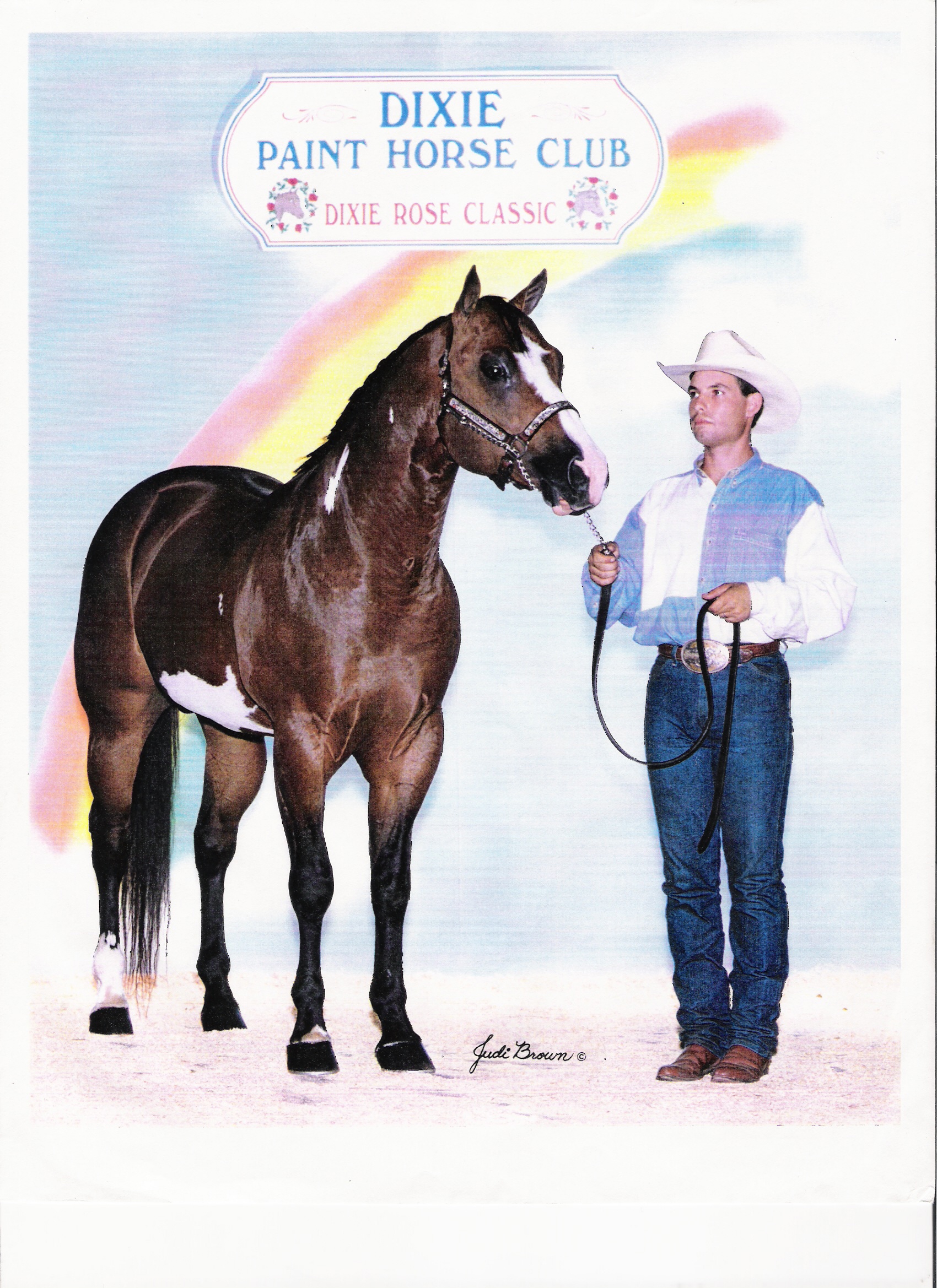 This Barn is dedicated to all the horses past, present, and future that have passed or 

or will pass through our lives.  The horses of our past are the foundation upon which we 

proudly stand.  Our present horses are helping to build the future's champions and for that 

we are grateful.  We thank you all for allowing us to share your Grace, Wisdom, and Peace.

For those that are gone, we truly hope that the pastures are greener, the water is sweeter,

and the skies are bluer.  The ones that are here we hope they are happy and healthy and 

that they will stay a while.  The ones yet to come we'll welcome with open arms and a 

hopeful and humble heart.  Let us remember that your presence is a privilege and not a 

right.  We hope that every person entering this barn will share our passion, joy,

and trust in one of God's greatest Creations.

S. L. Hilderbrand


We're glad you stopped by!
Come on in and have a look around.

Please sign our guest book and make some comments on the horses or the website.  If you would like updates when we have foals or make changes to the sale horses then join our mailing list.  Feel free to contact us by phone or e-mail if you have questions this site doesn't answer.