BAREFOOT FARMS

2 MINI4FEET MINATURES


We believe ALL horses need a "job" of some sort.  This includes miniatures.

With that in mind, we have a small
 herd of minis we are breeding to be

service animals.  Our herd has been carefully selected for not only good

conformation but also for their great dispositions and trainability.
Jimmy Deans Wapeka

Reg. AMHA/AMHR 2007 32" Black

Wica's Pedigree

Wapeka is a super sweetie! This little lady really wants to be someone's special love.

She is a maternal half sister to our outstanding Buckskin Stallion. Wapeka has

untapped potential and could be a real superstar!
Wica is now line driving well and really enjoying herself.
She is doing so well

that if she doesn't sell soon we will most likely keep her to show.

Buy her now or show against her later!
Current Price: $1500
Look at the Grand present Wicca gave us!
Black (possibly Smoky Black) Colt  Foaled July 2018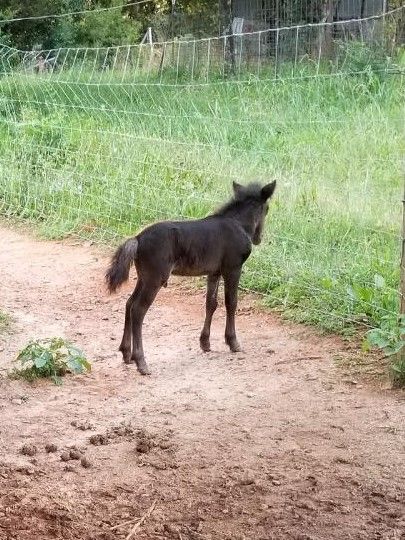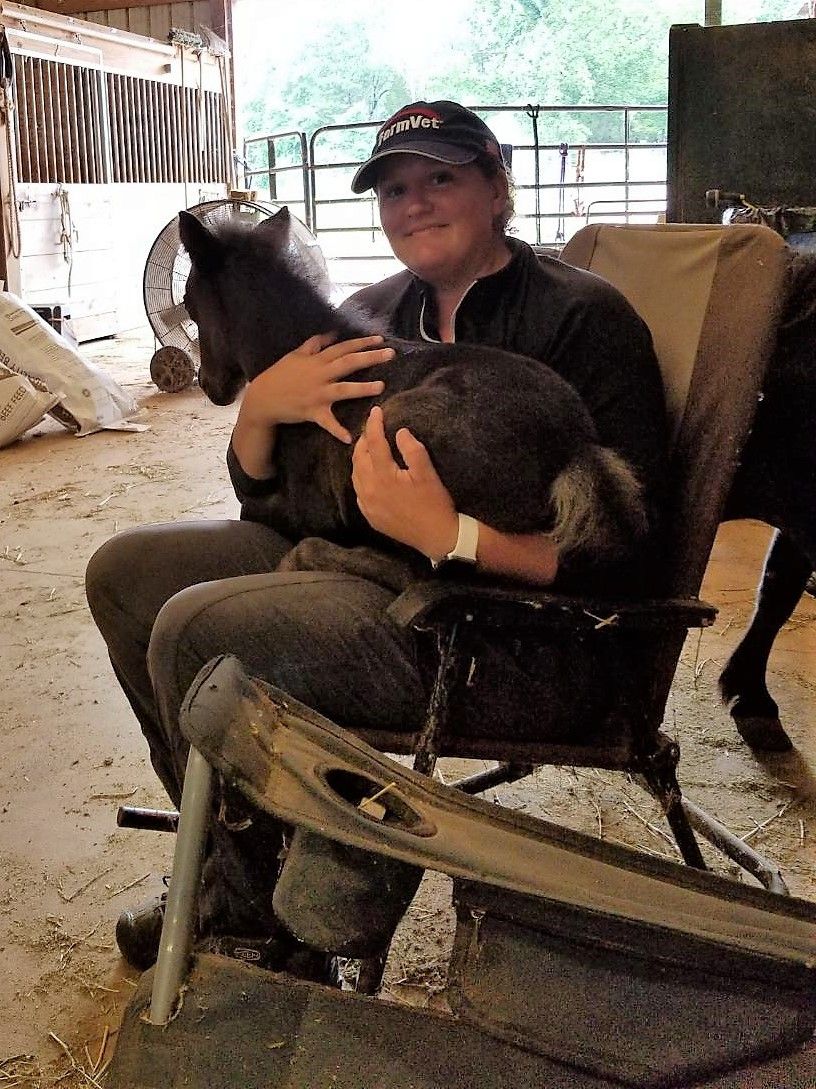 2 MINI 4 FT SNICKER DOODLE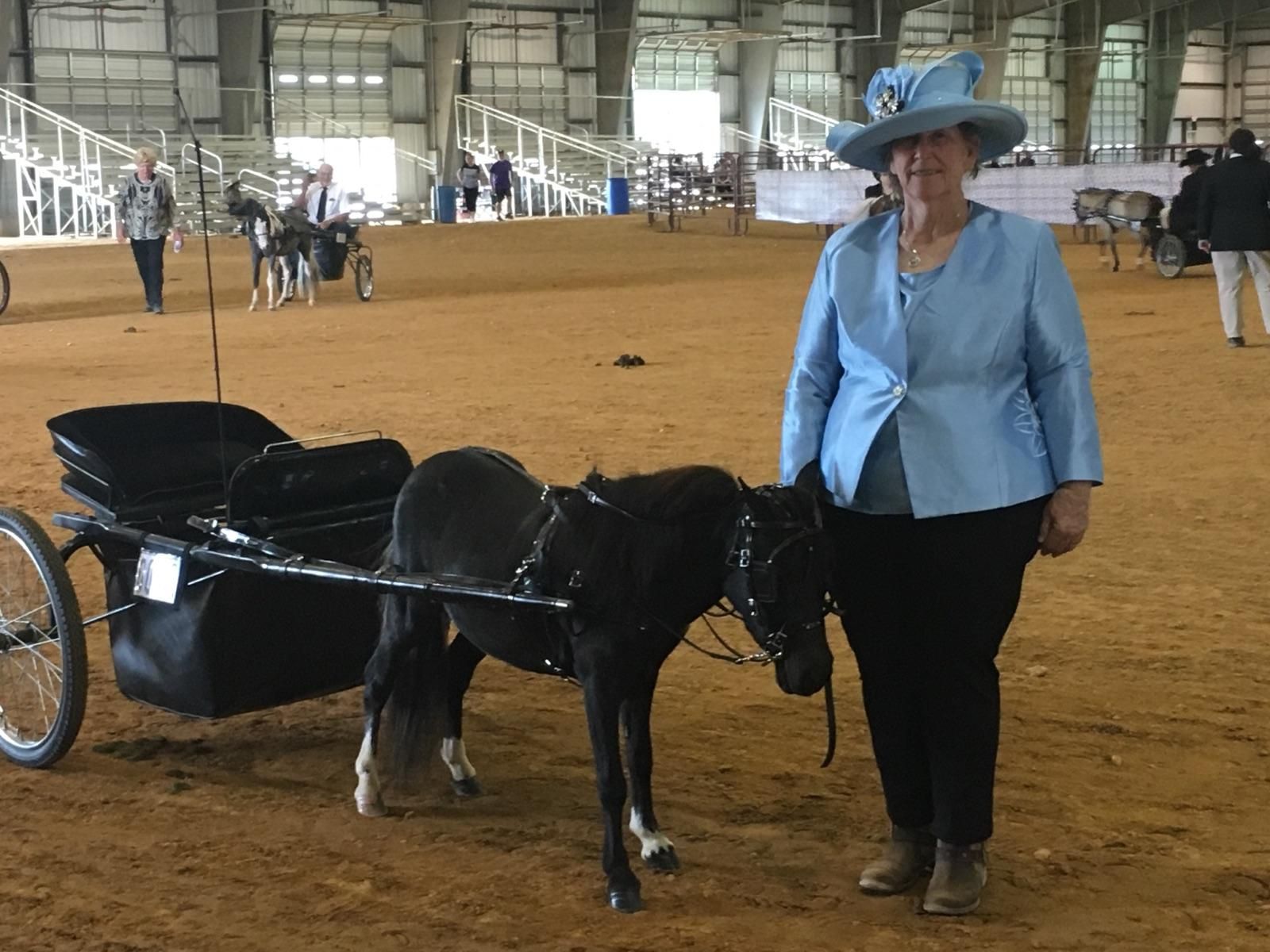 2012 AMHA/AMHR Black Minimal Tobiano Filly

Doodle's pedigree
Our little Doodle bug is just as sweet as the cookie she is named after. On top of her

superb temperament, she is also smart and an outstanding athlete.

Doodle was shown as a Yearling. At her very first show, she and my son brought home

the Reserve Youth High-Point Award. Doodle is destined to be a superior driving horse.

Her Dam is our favorite driving mare, Jimmy Deans Julie. Doodle's sire is our up and

coming stallion Cadle Creeks Smoky Rogue. Both of Doodle's parents shine under

harness. The world is going to sunglasses when Doodle shows us her brilliance.
And oh boy did she shine!! We traveled out of state for her very first time in harness.
She did not disappoint in any way. The stack of ribbons she brought home was proof of that.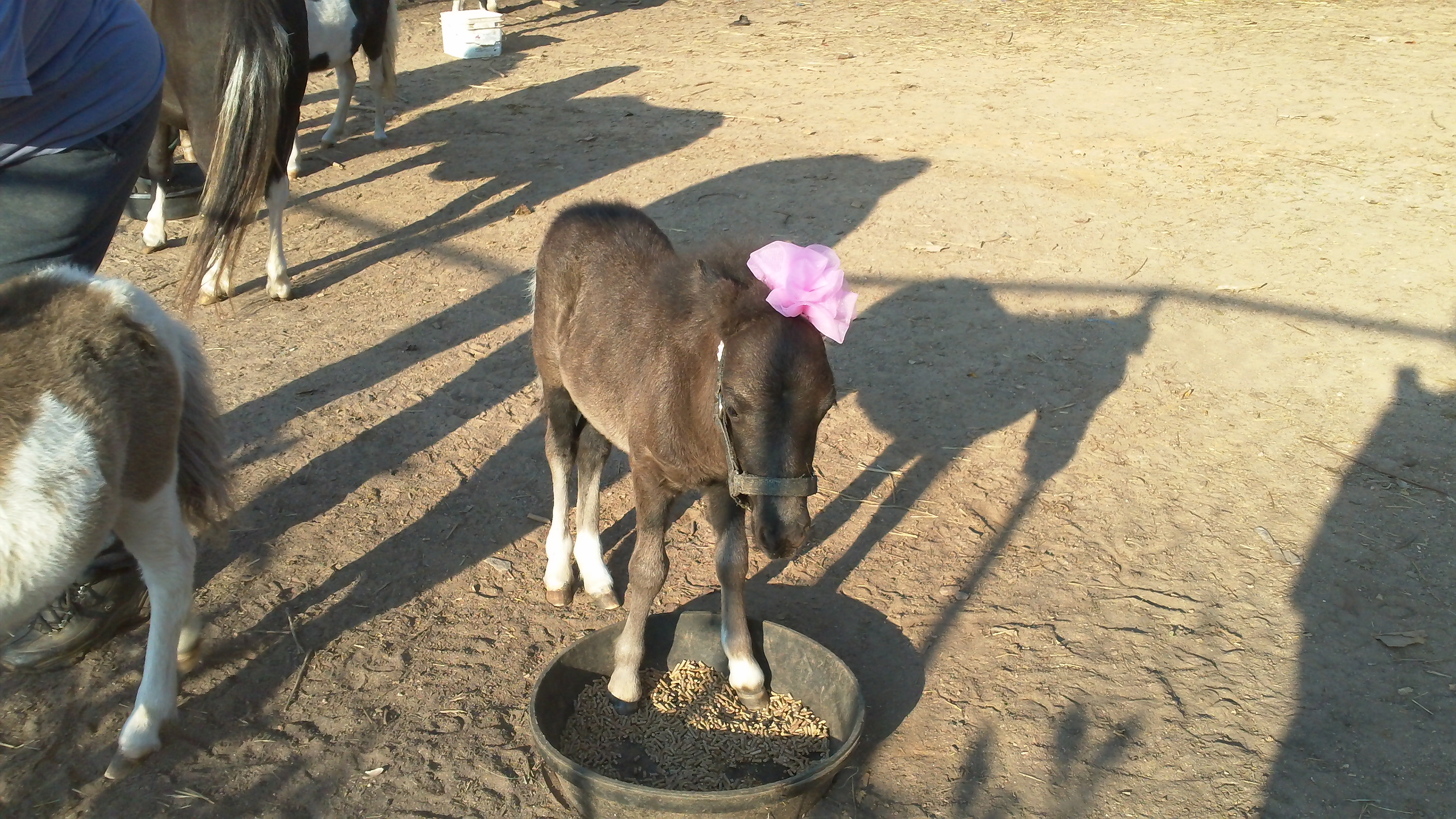 Our Doodle bug is a Mommy this year!!!
Now we have the cutest little June Bug.
Buckskin minimal Tobiano Filly  foaled June 2018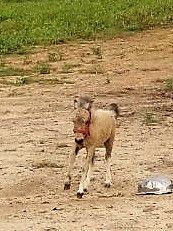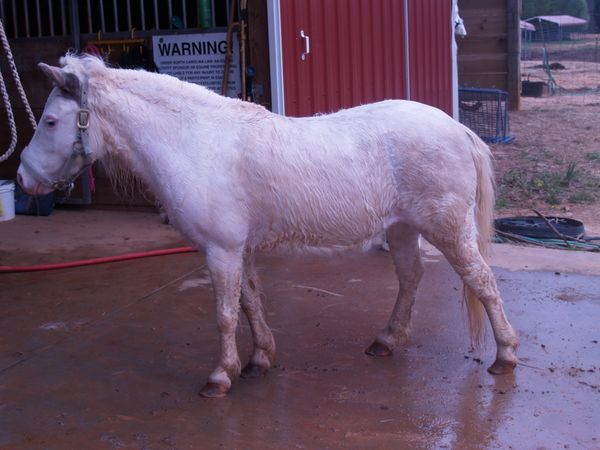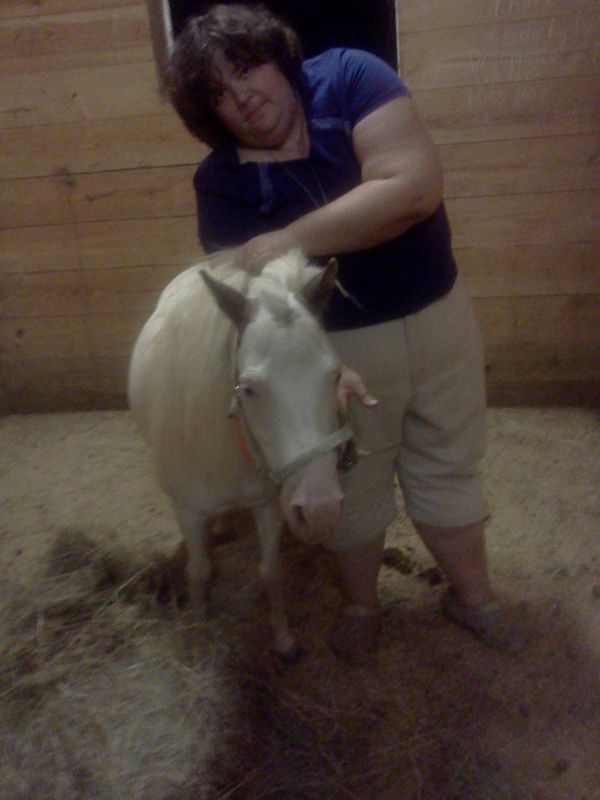 DELL TERA'S SILVER MOON

reg AMHR  31"
Quesa

31" Reg AMHR Silver Dapple Tovero

Pedigree

Quesa is a true Medicine Hat with her only color on her ears and poll.
We are
very excited for Quesa's 2014 foal to arrive. She was bred to Cadle Creeks Smoky Rogue. This
foal could be a Very interesting color. The base color will be Black but Silver and Cream
may be added as well plus the pinto genes! Very interesting indeed.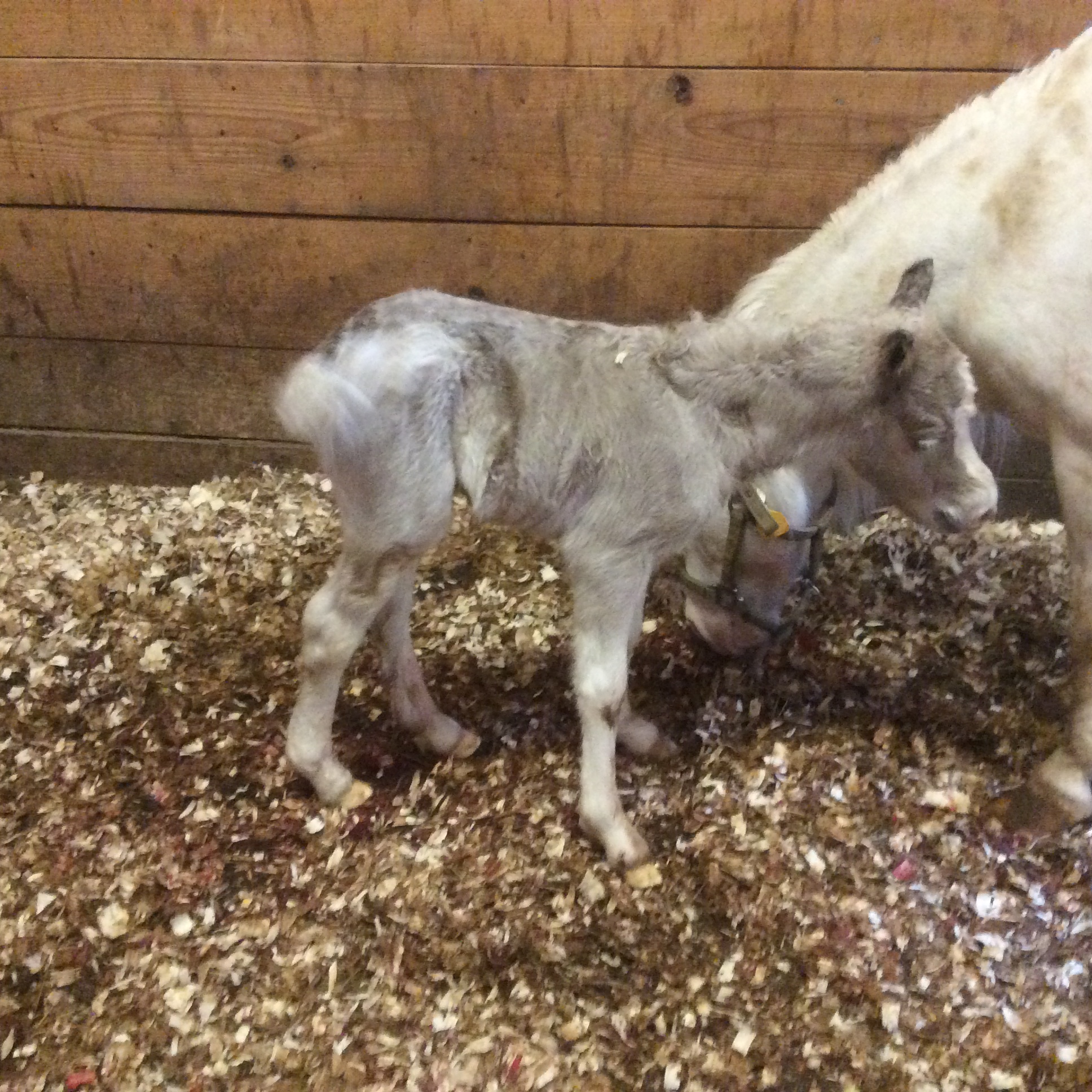 Let's all say "HELLO FERGUS!"
This handsome young man joined us on 5/10/2014. He is sired by
Cadle Creeks Smoky Rogue our Smoky Black (black + cream) stallion.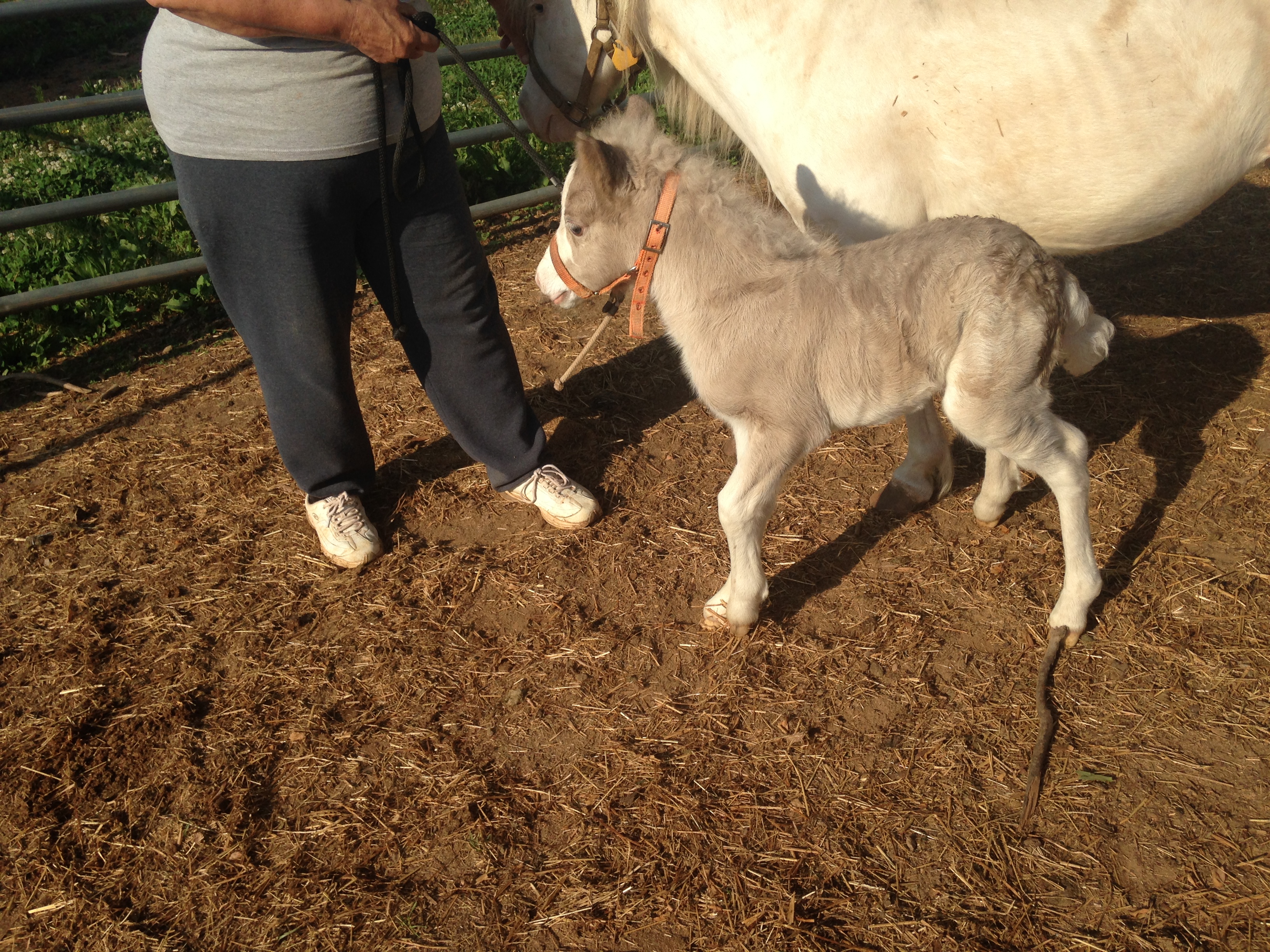 Fergus also got clipped to help with heat AND try to figure out his color and pattern.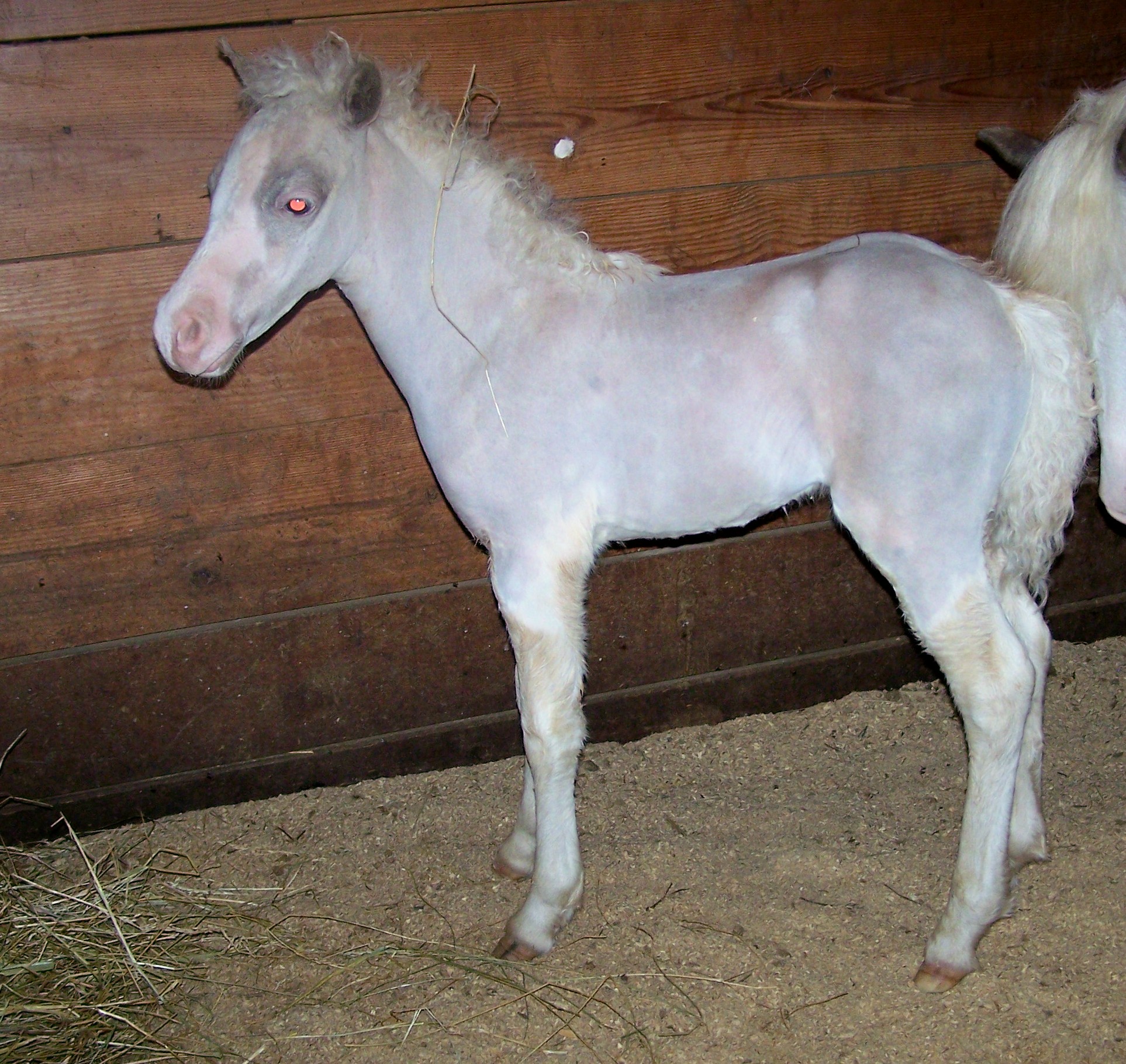 We really no longer have a clue what he is doing.  We did a DNA color panel on him.

The results of that are:
EE - Homozygous Black
aa - Homozygous Non-Agouti
nZ - Heterozygous for Silver
nn - Negative for Pearl, Cream, and Champagne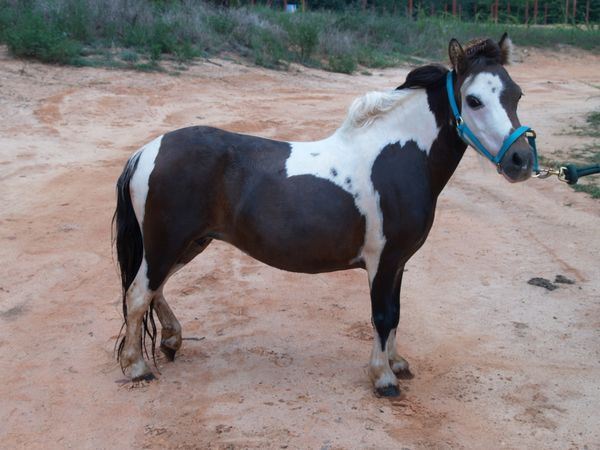 Jimmy Dean's Paleface

2004 Brown Tobiano Reg AMHA and AMHR 33.5"

Full Pedigree

This little mare is just as cute as she can be.

You can't help but notice her striking facial markings.

Phannie is as smart as they come and produces some fabulous foals.


We can hardly wait for the next one!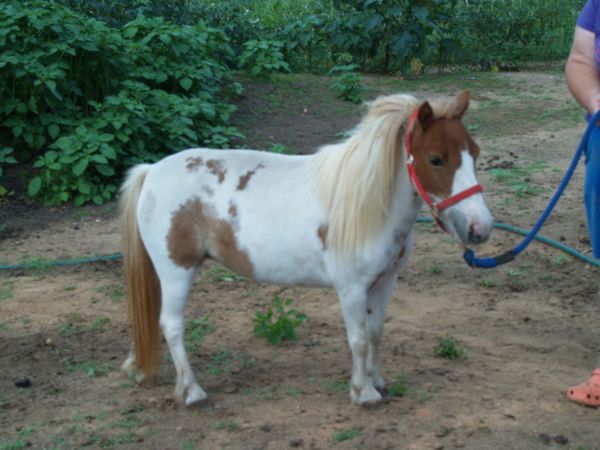 LIL Gs MILLIE
2000 AMHA Sorrel Pinto 27"

Sire : Gander Hill Gold Nugget

Dam : Evans Perfection

Full Pedigree

Millie is a lovely little lady. She is shy yet curious. It is easy to tell

that she really hasn't had much more contact with humans than

the very basic essentials. She is learning quickly that humans  here

are suckers for a cute face.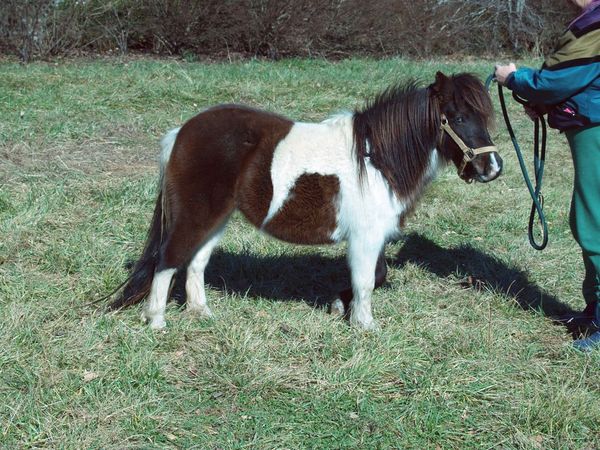 2 MINI 4 FT COOKIE CUTTER CUTE

AKA COOKIE

Registered with AMHA 34"

We just love Cookie and she is just as sweet as her name implies.

This very flashy little mare has lovely conformation and a deep well

of patience. She is a barn favorite and will stay to her last day.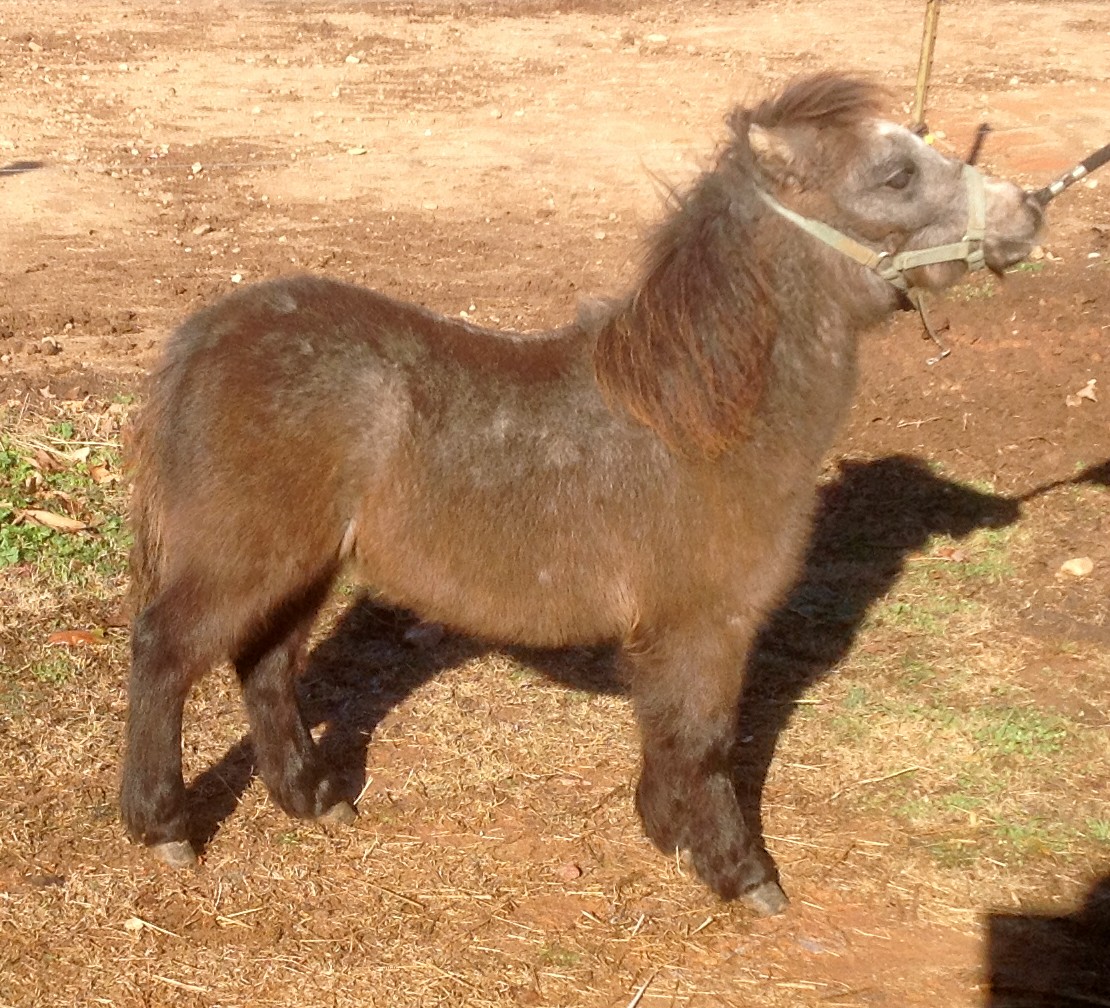 Jimmy Deans Karla

2013 Grey filly Reg. AMHA pending AMHR

We're calling this little girl Emma. She is sweet and loving but gets

into plenty of trouble just like my daughter. LOL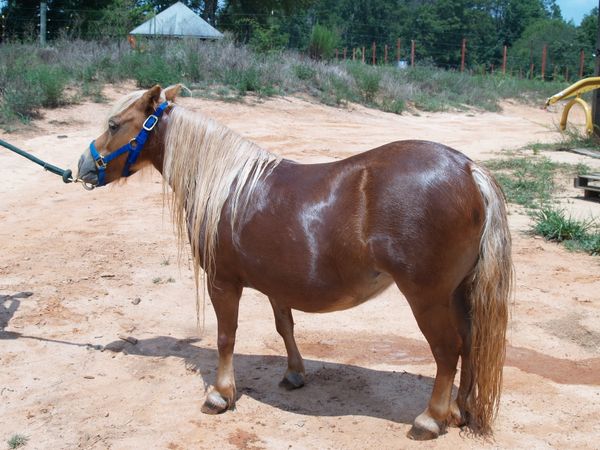 2 Mini 4 Ft Pumpkin Junction



Registered with AMHA



Pumpkin is full of ATTITIUDE.  She is quite

sure she is an 18.0 hand Shire not some puny miniature horse.


SHADOWOODS HEARTBREAKER

AMHA 30" Dark Bay/Brown

Pedigree


We've decided to call this little Sweetums as a tongue in cheek reference to the Muppets

character. She is slowly coming around to match her name. We are trying to decide

what her job should be right now. She may brighten up if she gets a little variety in her life.