As we look towards the future and planning ahead,
it is time to put ourselves out to pasture.
Therefore, WE ARE DRASTICALLY

REDUCING OUR HERD. We are looking for long term,

knowledgeable, and loving homes over price! If the fit is right

make us an offer. It just might be accepted. Leases also

possible.



We are flexible on most of our pricing especially to youth and/or show homes.

We take payments and are willing to work with you to set up terms to our mutual
 
satisfaction.  We like the barter system.  If you have goods or services we might need

or use, those can be as good as cash to us. We encourage all prospective buyers to get

a vet check with a vet of their choice.
We do reserve the right to refuse to

sell a horse for any reason
.
We are currently taking offers on most of the sale horses.   


We also have friends and neighbors with horses and ponies for

sale.  If we don't have what you're looking for listed on the

website please let us know what you are looking for.  We

may be able to point you in the right direction.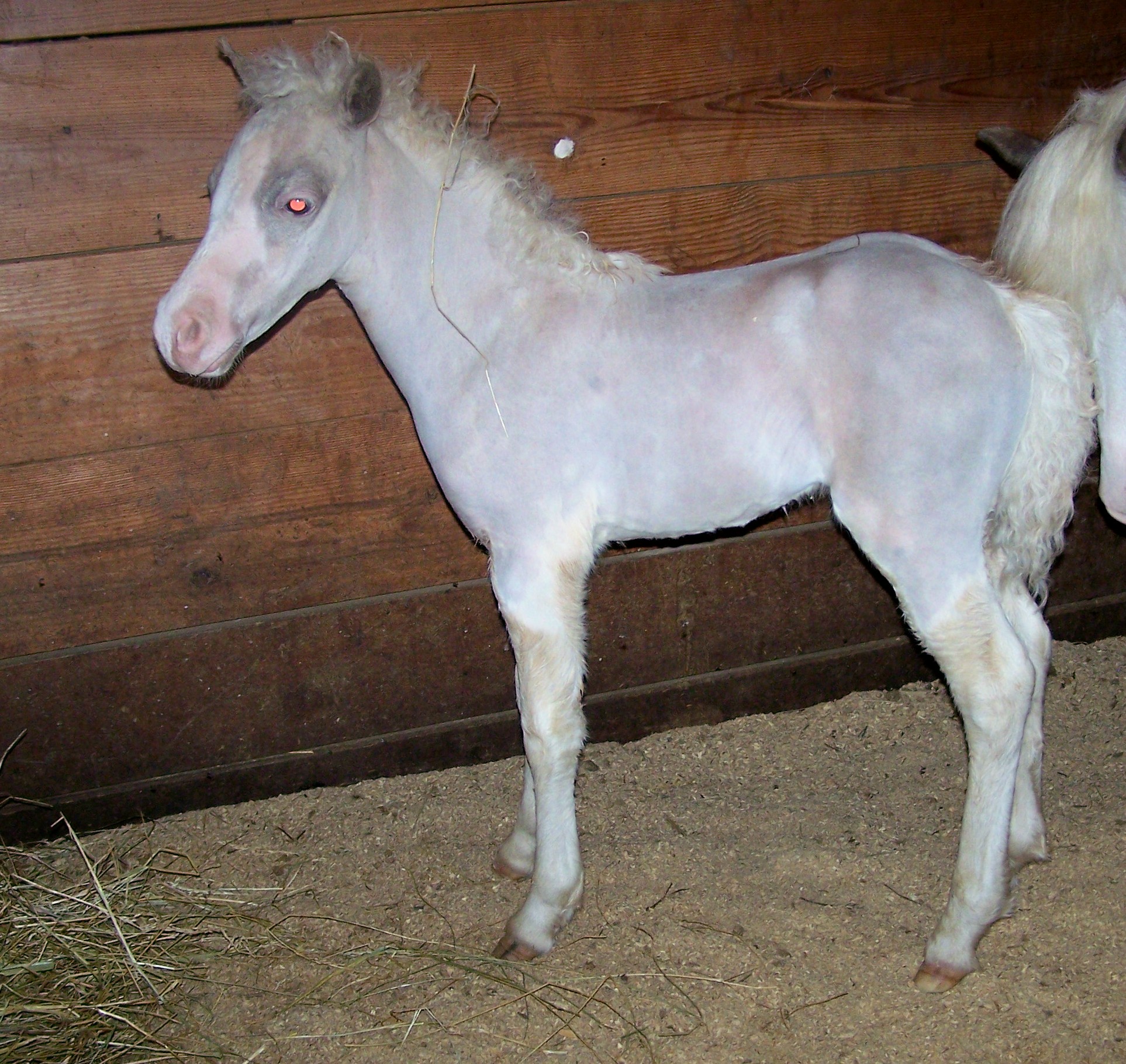 FERGUS
Foaled 5/10/14 AMHR registration pending

Sire: Cadle Creeks Smoky Rogue
Dam: Dell Teras Silver Moon

Fergus should have a grand
future as a CDE horse. His sire, Smoky,

is currently in training for the very same job and excelling at it.

We are not so patiently waiting for Fergus to show his true colors.

We had him DNA color tested with the following results:

EE- Homozygous Black
aa - Homozygous Non-Agouti
nZ - Heterozygous Silver
nn - for all of the following Pearl, Cream, and Champagne

Fergus is slowly turning the into the Silver Dapple his genetics say he is. He should be

absolutely stunning when he's done. Fergus has been gelded and is handled on a

daily basis. We're thinking he will mature around 35" with plenty of bone.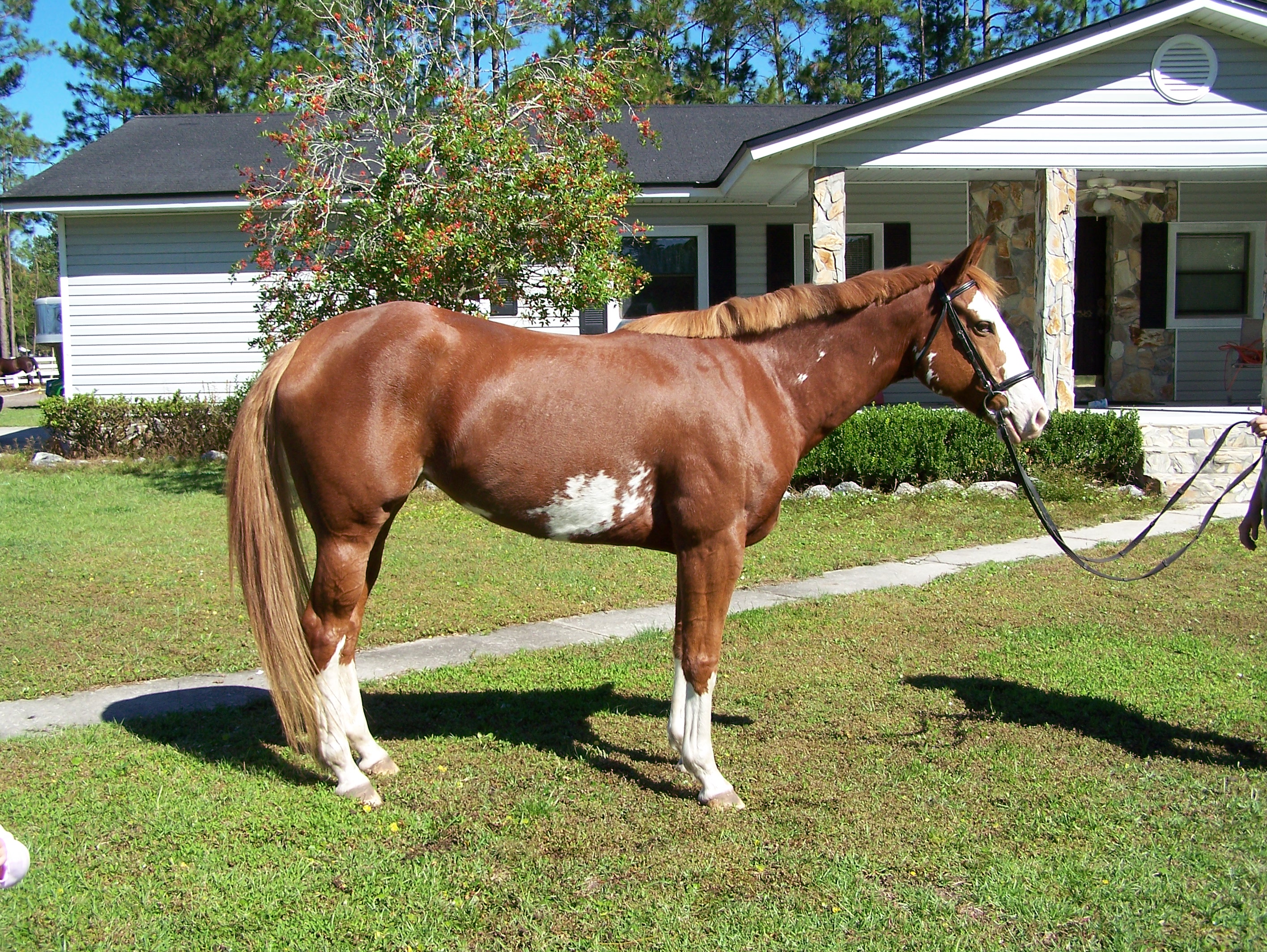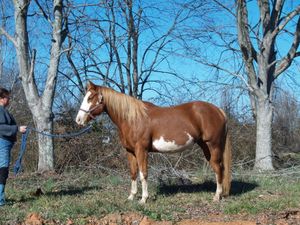 U R MISS T RIFFIC
2000 Reg APHA Sorrel Overo

 
Holly is a super lovely mare. She is built and bred to be an all-around performer.
Holly is showing her potential as a show horse by placing, including a first, in the

top half of all her classes at her very first show.  She is well broke with

lots of miles.  She was laid off for a year(due to rider injuries sustained in an auto wreck)

 and went right back to work with no problems and no lunging required.  She does well with

confident riders that are able to keep her working.  In January 2012 we have very

lightly started Holly over fences.  She has gone through our gymnastic with

a small vertical at the end lightly with no rushing or veering.  We see no reason

she couldn't or wouldn't make a lovely lower level Youth Hunter in a very short

amount of time and small amount of effort. Holly has been ridden consistantly

for the last 18 months and is fit and ready to show.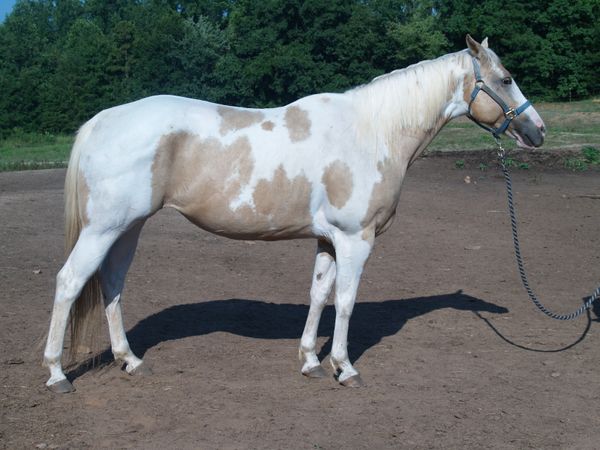 CS MARILYN MONROE



aka  Peaches



1999 APHA Palomino Tobiano

www.allbreedpedigree.com/cs+marilyn+monroe

Peaches has had 90 days professional training with Steve Lutz.

Peaches has now been on several trail rides with us and is a great and steady ride.

Peaches has been tested for HYPP and is N/N.
2MINI4 FT DOLLY PARDON BLUE

AKA Dolly

2012 Reg AMHR Black Pinto filly

Pedigree

Dolly is a gorgeous little lady with a real big

look at me attitude. She will be taking that attitude to the show ring.

We've had nothing but rave reviews about her from everyone

she meets. Dolly is still a tiny thing. At the last horse show we went to,

she measured in at 27.5". She is obviously going to stay VERY small.

Dolly is full of personality. She makes us laugh on a daily basis.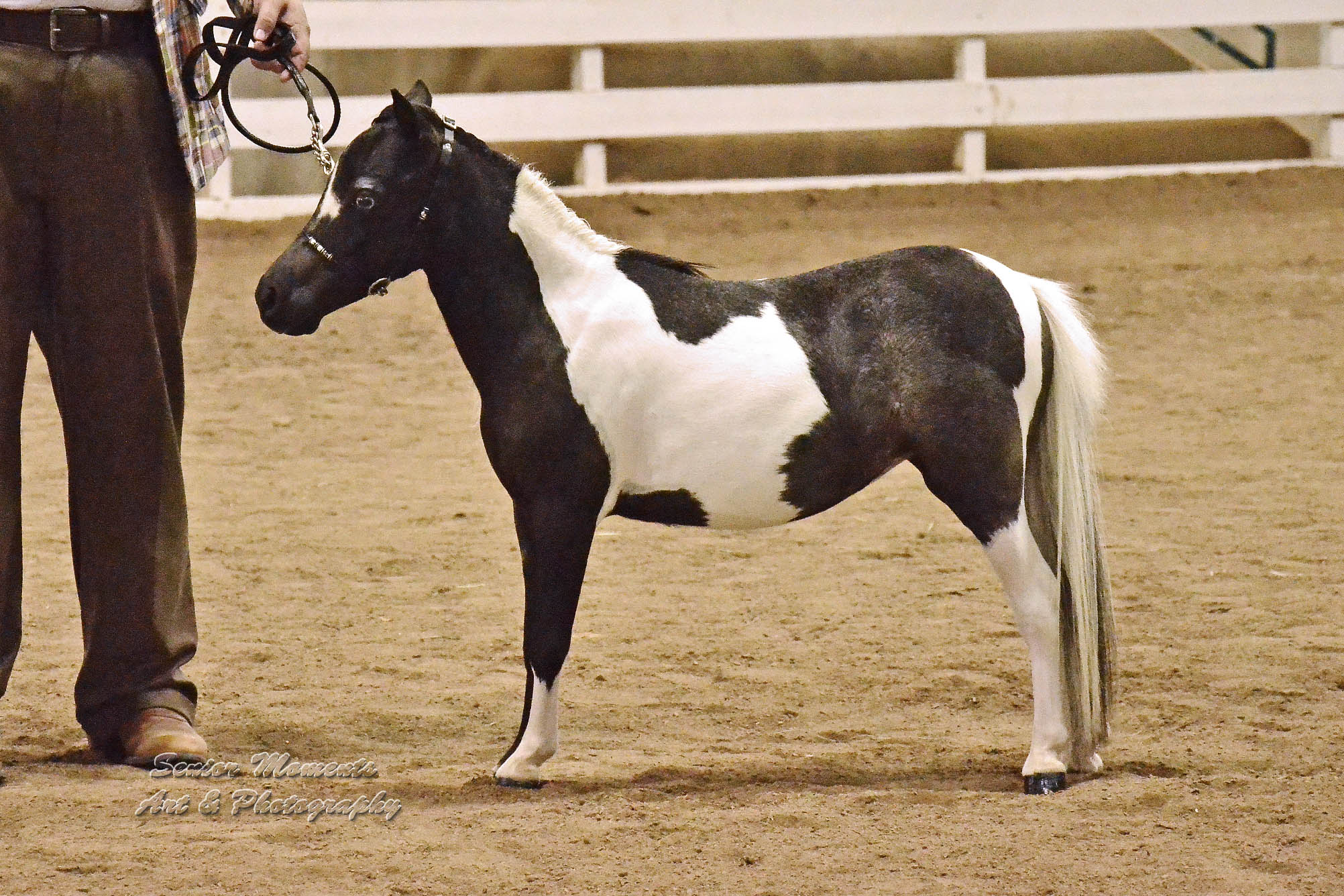 Current Price:$4000


 


DELL TERAS UP FRONT

1992 AMHA 30" solid Sorrel

Pedigree

Jenny is a grand lady.

We can see her interest in what the younger crowd is doing but she is still

unsure if she should join in the fun with the funny looking 2 legged things.

She enjoys the attention and cookies and would really love a little
girl of her own.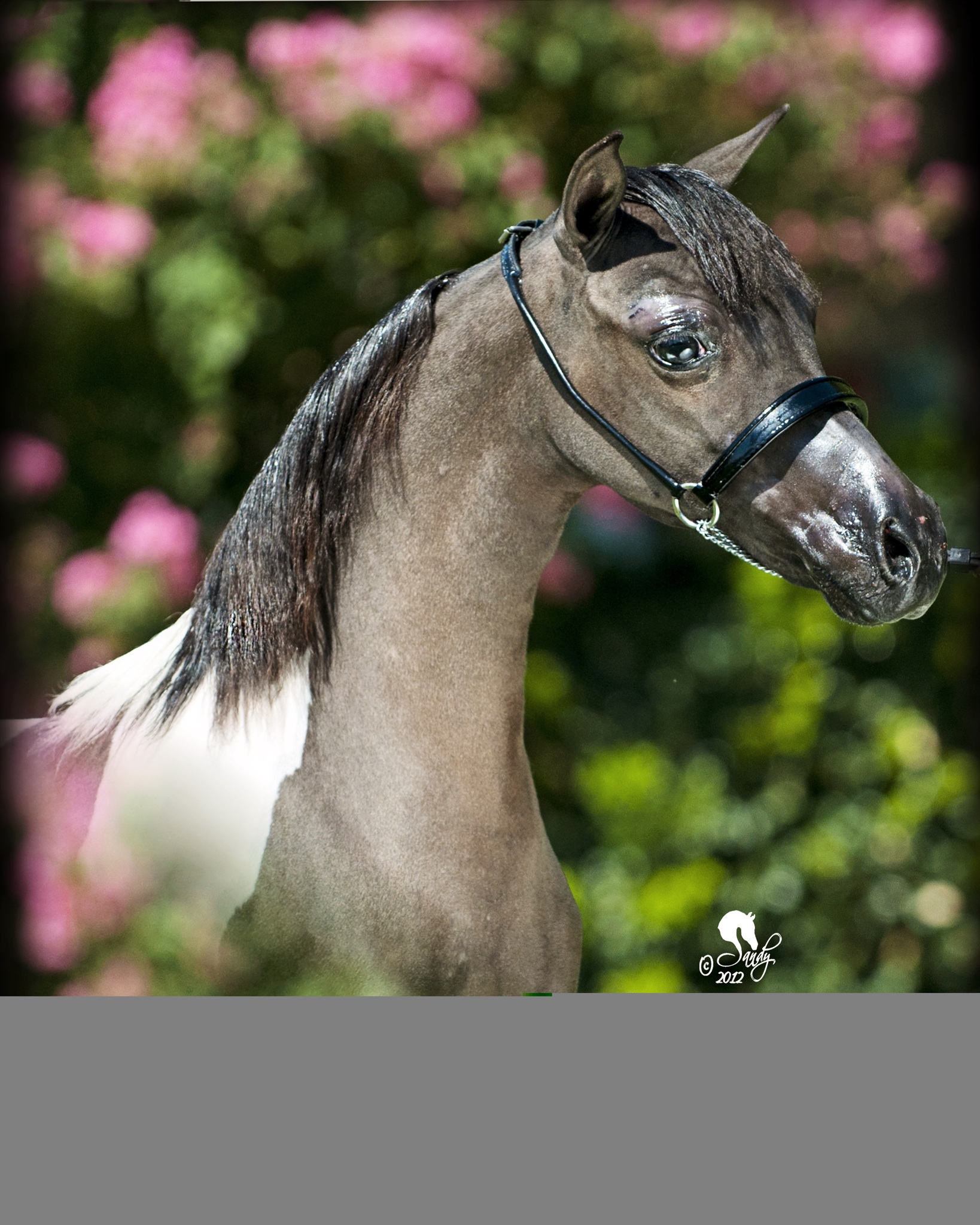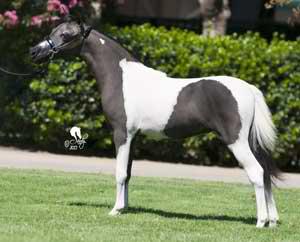 MULLIGANS RUN DREAMS SPELLBOUND

2012 AMHR Black and White Tobiano filly

Charm;s Pedigree
Charm is a stunning filly with potential oozing from every pore.
This superbly bred
young horse is sure to go far. She is easy to handle for both Youth and Amateurs.
Charm has been shown very successfully in Halter and Showmanship.
She is now ready to go back to the show ring as a Performance horse.
Charm has an excellent pedigree. Her sire, First Knights Dream Come True, is an AMHR
National Grand Champion. Her Dam is a Grand Daughter of the famous ROWDY.
Charm was obviously born for the show ring.
Current Price: $4000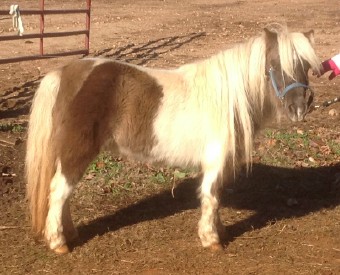 Jimmy Deans Fussbuster Special



Reg AMHA/AMHR 2004 33" Silver Dapple Tobiano
Special's Pedigree
Special is ..... Well she's Special. We just love her.
This lovely little mare will make an excellent
performance horse. She is one of the best foals produced by her sire. Special is handled daily and
as time and weather permit she will be added to our training schedule.
Current price: $1100
OTHER PEOPLES SALE HORSES
We have a few friends with horses and/or ponies for sale

Below you find some information on what they have available.

Please call or e-mail us so we can pass your contact info on to the right person



AVAILABLE FROM FRIENDS AND NEIGHBORS


---------------------------



ANOTHER friend of ours raises cattle bred AQHA and APHA horses.  He has

weanlings to well broke riding horses for sale.  He has these horses very

reasonably priced.