We are a small breeding and showing operation in the foothills of North Carolina with a small satelite farm in northeast Florida.  Our North Carolina facility is on 23+ acres.  All of our horses have been chosen not only for their conformation and pedigree but also for their temperament and athleticism.  Our foals have enjoyed great success in recent years in several different disciplines of competition from Halter and Longe line to the Open Jumpers.  Barefoot Farms may be small but we are certainly dedicated to improving the quality of horses available.  Our fourth generation of riders and trainers are growing up learning the ins and outs of horses from the ground up.

  We here at Barefoot Farms are looking forward to meeting you and any of your horsey needs.  Please feel free to contact us and we'll be happy to show you around.  We love to show off our kids!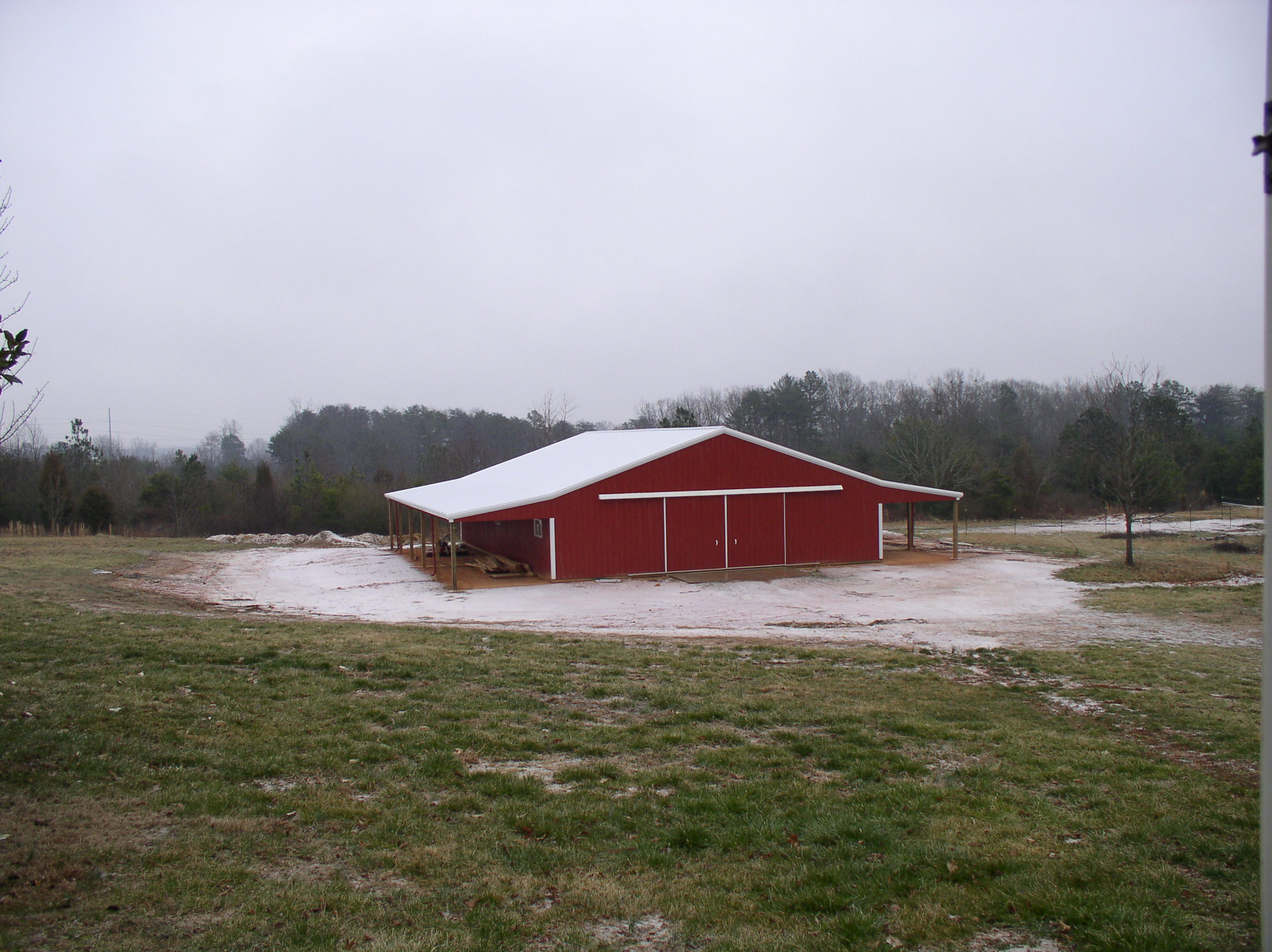 We are very proud of our facility.  The barn currently has 8 spacious 12' x 14' stalls with mats plus we've added 3 12 x 12 stalls facing the arena.  Each inside stall has an individual light and fan that can be controlled with a centrally located switch and timer.  We have 2 stalls with video cameras for horses requiring around-the-clock monitoring.  The barn also has an extra large 16' wide concrete aisle way for ease of movement.  There is both a tack room and a separate feed room.  We have an outside concrete wash rack that is enclosed and has hot and cold water.  The wash rack has spray boom so there is no hose to get tangled in.  There is a small  bathroom and  refrigerator for the barns use.  We currently have 4 improved pastures of varying sizes.  We have recently added a round pen and the conditioning track.  The 90' x 180' riding arena is now finished with a round pen also available. A lovely gazebo makes a wonderful lounge area for boarders. The on property wooded trails are on the list for marking and clearing this summer.  There are extensive trails for riding just down the street.